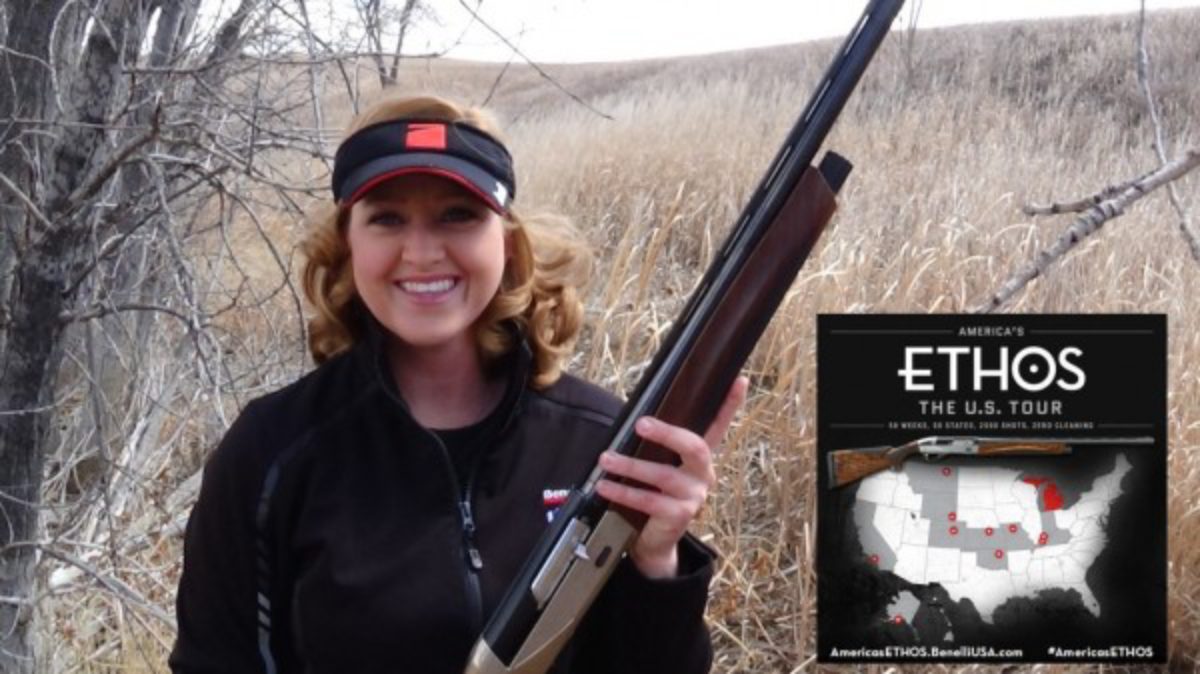 Julie is often featured in outdoor and mainstream media. Whether she's offering a shooting tip on Shooting USA or the Shooting Gallery, taking on a trick shot for the hit show Impossible Shots, serving as the only female expert on the History Channel's Top Shot or showcasing the shooting sports on Sarah Palin's Amazing America, Julie's joy for shooting and hunting shines. Her speaking and shooting skills combined with her experience make her a top choice for brands who are looking to showcase their products to a variety of demographics.
Check out more links featuring Julie as a brand ambassador: Benelli 3Gun, Crimson Trace Laser's Edge Training with Lasers, Shooting USA M&P Shield.
The proud #NRAmom is dedicated to spreading the word about the importance of firearm safety. Whether it's sharing her experiences through her #takeaMOMent campaign or serving as the official spokesperson for the National Shooting Sports Foundation's Project Childsafe, Julie is a positive and articulate representative for the shooting industry.
In addition to hosting her own series of JulieG Radio podcast episodes, she also co-hosted the popular Gun Girl Radio podcast on the Firearms Radio Network. She has been featured on the following: 3-Gun Nation, AdWeek, American Handgunner, American Rifleman, American Trigger Sports Network, Benelli On Assignment, Blue Press, CNBC's Mike Hegedus – Mike on America, Crimson Trace – The Art of Survival DVD, The Daily Caller, DownRange.TV, Front Sight (USPSA), Girls Guide to Guns, The Glock In Competition (2nd Edition), Gun (Japan), Gun Digest, Guns & Gear TV, Gun Games, Guns Magazine, Gun Up The Magazine, Gun Talk TV, History Channel, MTV, NRA News, NRAWomen.TV, Outdoor Life, OutdoorChannel.com, ShootersMagazine.com, Shooting Gallery, Shooting Illustrated, Shooting Sports USA, Shooting USA, Soldiers Magazine, Sports Illustrated, Tactical Journal (IDPA), History's Top Shot, H2's Top Guns, Washington Times, Women & Guns, WON Guns and more.
Champion, author, veteran, hunter, media personality and mom, Julie constantly strives to serve as a positive role model. She shows time and again her dedication to her role as an ambassador to the shooting sports and Second Amendment.