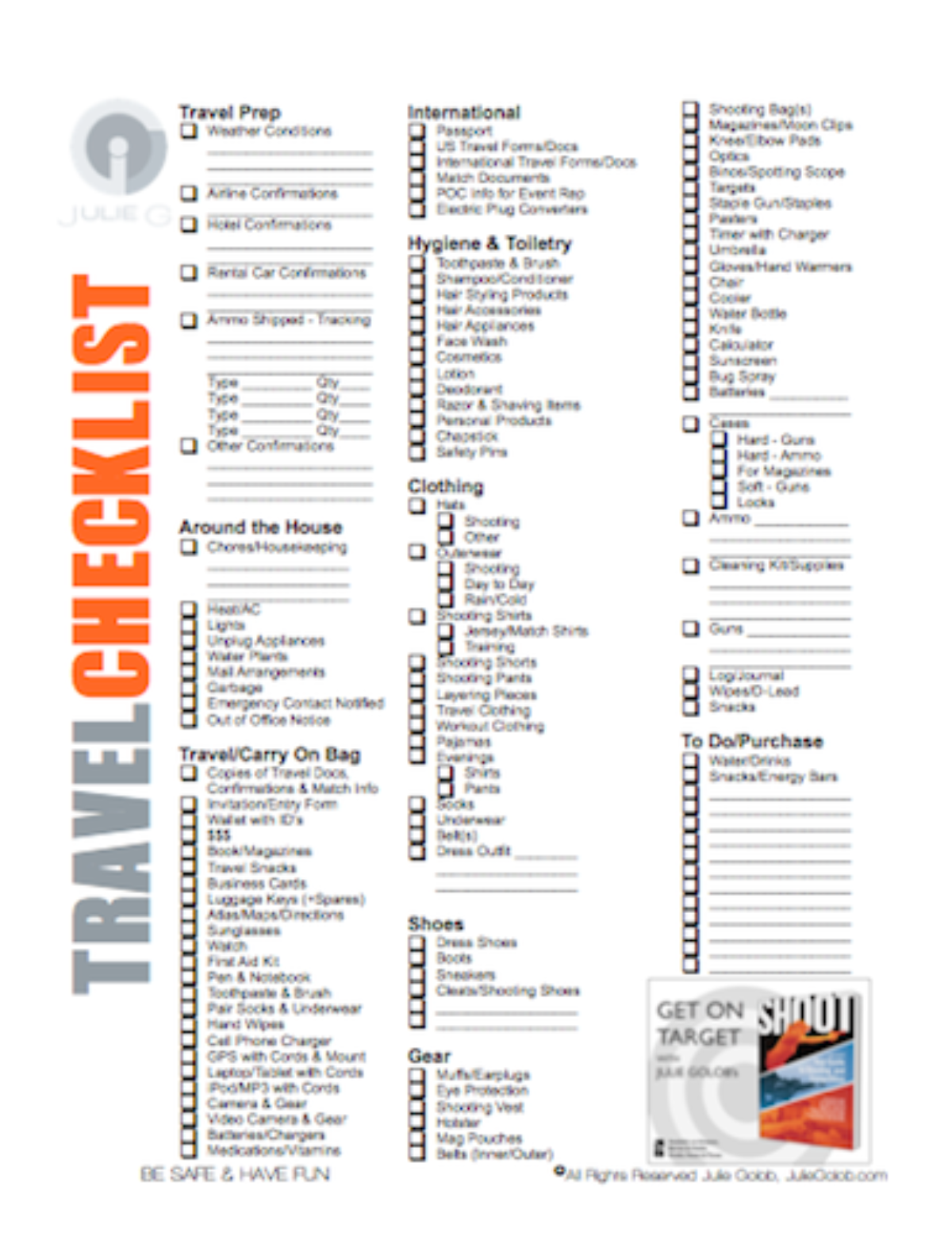 Useful Safety Resources
Click on the images below for free, useful safety information. Print and post these resources in your gun room, safe, range and other places where you handle your firearm to help prevent accidents and mishaps.
Remember, as a responsible gun owner it is your responsibility to learn and understand the basic rules of firearm safety. Never take these rules for granted.
| | |
| --- | --- |
| Printable Firearms Safety Rules | Printable Fire Prevention from the NSSF |
Are you ready for your next match?
Use this checklist to help you get organized for your next competition. Click on the photo below for a free the pdf download.
Are you pregnant or know someone who is?
"Shooting While Pregnant – A Resource for Expecting Moms" is an eBook written to help women make the best choice for themselves and their babies. Learn more about the eBook on the blog. If you are pregnant or know someone who is and want to learn more, consider reading and sharing this resource by clicking on the image below.