You should know…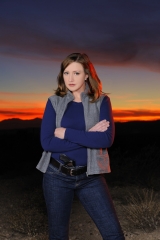 A purpose for this website and other sites where I have accounts is to endorse and share products/services I receive from my sponsors. I will be linking and sharing information like press releases and product announcements from the companies that support me. That said, please note that all views and opinions expressed are solely mine or, in the case of a guest post, that of the author. These views, opinions, comments, etc., do
not
represent the author's employers and/or sponsors.
The administrators reserve the right to monitor and delete any and all comments here and on social media pages as they see fit. Spamming is just not welcome. Neither is abuse. Comments that will be removed include, but are not limited to:
Discriminatory statements or behavior against others on the basis of race, sex, religion, disability or origin.
Comments that use profanity. (Keep in mind that this site is a resource for shooters of all ages, from juniors to grandmothers, so think G/PG-rated.)
Off color remarks or those that threaten, harass or abuse anyone on my site. (Please don't be a cyber bully or meanie!)
SPAM! SPAM! SPAM!
Update: Commenting is currently disabled for this site. For further explanation please read this blog post.
I also want to be up front with you that links provided throughout this website may be affiliate links. I want to make sure you know that I may receive a commission if you purchase through these links, but also know there is no extra cost to you if you click or buy. I recommend that you do your own independent research before purchasing any product or service.
Finally, please note that the photos on this site are copyrighted, all rights reserved. A huge thank you to each of the talented photographers who have allowed me to use their work. If you would like any of the images for either professional or personal use, please send an email. I will do my best to get you the proper permissions from the photographer.
Thanks so much for visiting!!!